Page Design Techniques that Convert
The latest trends for web page designs change every year. Resulting in it often being difficult and out of budget to continually redesign a website to stay up to date with these trends. Thus, it is critical that when you are designing a site, to utilize design techniques that are classically effective.
The term "effective" varies depending on the purpose of the website. Although no matter what the website, each as some form of conversion it wants its users to accomplish.
For example, an ecommerce site often has multiple conversion points, ranging from signing up an email or actually purchasing a product.
Regardless of what the conversion is, the design of the webpage is what drives the user to make certain actions. The following are five tips that experts in the UX design service industry use when designing a web page to convert, regardless of the current trends.
1. Keep it clear and concise
Each page on a website needs to focus on one message that is clearly communicated to the user. This is where proper user testing comes into play. If at any point during the testing the user is confused or unsure about the main purpose of a page, there is a problem.
The simple messaging goes for the content and the CTA's (Call to Actions) that are included throughout the site.
As for content, comprehensible and short text blurbs are the best for user's reading on a digital device. Although if additional content is necessary, incorporating a "read more" button will both ensure simplicity but also provide access to more content
In regards to CTA's, the wording needs to be direct and enticing. The CTA's are what motivate the user to accomplish a desired action, so testing and perfecting them is critical.
2. Incorporate rich and engaging content
The term content refers to all sorts of mediums, whether it is text, images, or video. But no matter what the specific type, they all need to captivate the user's attention to encourage more exploration of the site.
Some examples of great uses of content include descriptive and narrative text, bright and vivid images, or innovative videos. The below example is how a weaving studio website incorporated bright images of yarn in an innovative way on their website, really captivating the audience.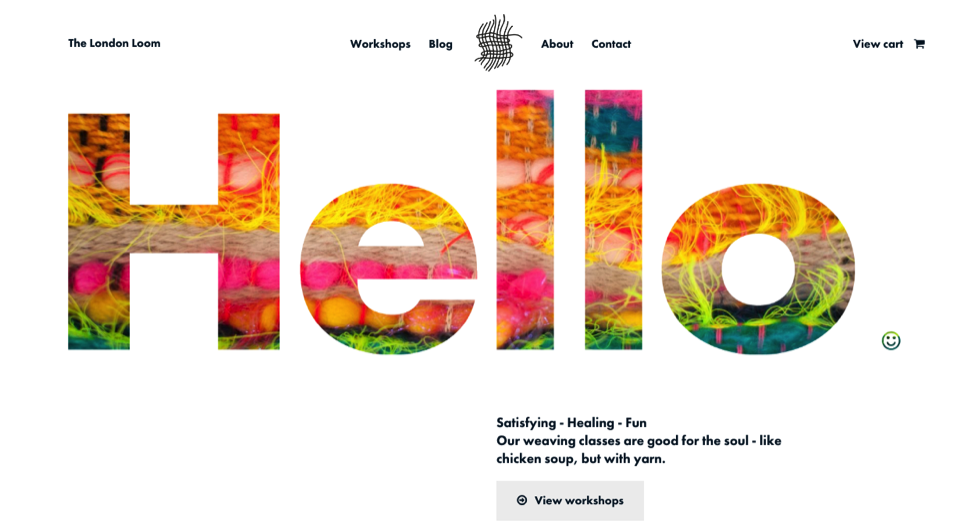 Another way to entice the user with content is to personalize the message to the specific user. Surprisingly, only 62% of retailers are incorporating personalization on their websites.
There is an opportunity to personalize something in every phase of the sales funnel, so there should be no reason that a website is not personalizing the user experience for it's customers.
3. Utilize White Space
The key to designing a successful content-heavy web page is to avoid overwhelming the reader with walls of text, no matter how well-researched and thought out the text might be. Utilizing white space is often the way to go.
Whitespace can refer to the part of a website that remains unused by design. Good UX designers, however, can use whitespace to change the way that the user interacts with the site; like separating links and ideas from each other.
More importantly, Whitespace provides subconscious direction for the eyes of your user by liberating the senses from clutter and ambiguity. The below example is a stunning representation on how whitespace can be used on an ecommerce page.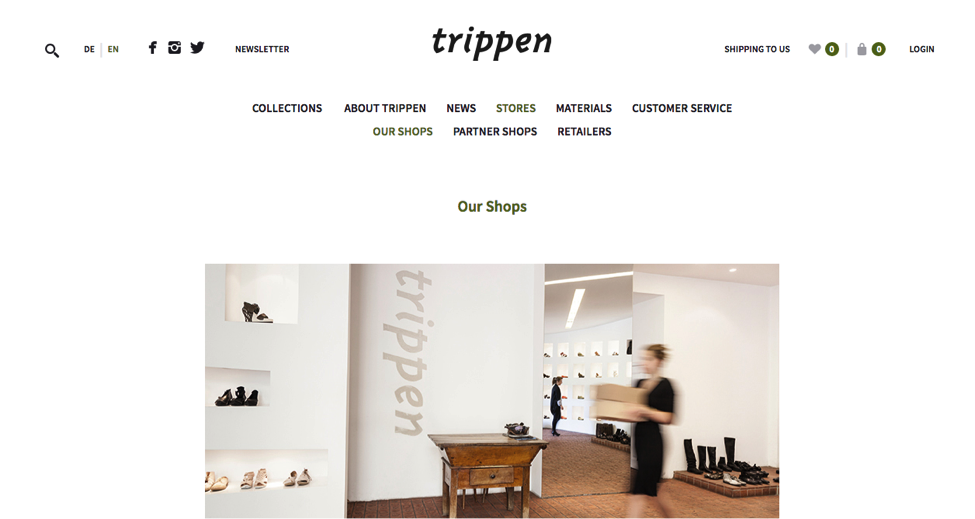 4. Know the User Journey
Having an understanding of how the user will navigate a website is key insight in order to improve the design to fit their specific needs.
There are multiple ways to gain insight on the typical consumer journey. The best way is to conduct user testing and Q/A to understand what they are doing and why they are deciding on those actions.
Another way is to look back on previous data through an analytics tool and observe and analyse the journey of the user by the pages and clicks of their history.
5. Be mobile friendly
The future of mobile, specifically in the next three years, is at a unprecedented level. In 2018, U.S. mobile retail revenues are expected to amount to 206.53 billion U.S. dollars, up from 80.94 billion U.S. dollars in 2015.
This massive jump is incredibly indicative of the shift of consumer purchasing in the online realm. More importantly, the share of e-commerce sales for mobile retail commerce in the U.S. is expected to hit 48.5% in 2020.
Since users are 67% more likely to purchase on a mobile friendly website, ensuring the website is mobile friendly is an absolute must.
Conclusion
Designing a webpage that is incorporates the elements of being aesthetically captivating, providing excellent user experience and has a high conversion rate is an intricate challenge.
Starting off with a simplistic ecommerce site, a great and easy drag and drop tool to use for building a web page is offered by Shogun.
For more complex and mature sites, redesigning a website often requires the assistance of a user experience design service, like Codal, to help in research, testing, designing and development of the website.